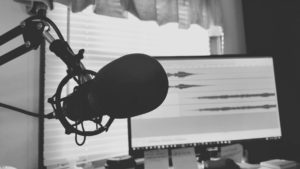 Podcast Q & A 
Q: What is a podcast?
A: A podcast is a portable, on-demand audio show. You can listen on your phone, tablet or computer whenever you want.
Q: How many people are listening to podcasts?
A: These are numbers from Edison Research's 2020 Infinite Dial Survey, released March 19, 2020.
75% of Americans age 12+ are familiar with podcasting, or 212 million people.
55% (155 million) have listened to a podcast,
37% (104 million) listen every month,
24% (68 million) listen weekly.
This is a huge audience for you to tap into, and it's growing quickly, up 16% in just the last year.
Q: How much does it cost to listen to a podcast?
A: Most podcasts are free to listen and subscribe to. A few accept donations or charge a fee, but the vast majority are completely free.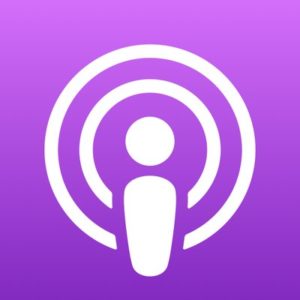 Q: How do I listen to a podcast?
A: You can listen with any podcast app. The most common is Apple Podcasts (formerly part of iTunes), which is a native app. This means it comes pre-installed on iPhones, iPads and other Apple devices.  For Android users, Google has launched Google Podcasts. It's still a work in progress. Spotify has become a major player in the field on both platforms, but especially Android.  They invested several hundred million dollars into the space in 2019, buying many companies.  They are now a strong #2 behind Apple.  Android and Apple users alike can also use other third party apps like Stitcher, TuneIn, iHeartRadio, and more. Spotify is the #2 podcast app behind Apple, and everyone else lags behind.
Q: Who can create a podcast? How will my podcast stand out?
A: Truthfully, anyone can create a podcast with a microphone and an Internet connection. However, professional sounding podcasts will be stand out.  Remember when YouTube first arrived? We'd watch anything. As technology evolved, viewers lost their appetite for poor production. The same is true of podcasts. The number one cause of podcast tune-out is poor quality audio. The worse the audio quality, the more earth-shattering your content will need to be to keep listeners.
Q: What advantages do podcasts have over blogs, videos, and other media?
A: Intimacy. Social media, blogs, videos, and other content should all have a place in your overall marketing strategy. Podcasts are unique, however, because of the intimacy of audio. Advertisers bombard us with messages across multiple screens. Every visual message is trying to scream above the noise.
However, we consume audio differently. People listen to podcasts in the car, at their desks and around their houses. Your show is only competing with other podcasts, music and traditional radio. That playing field is much smaller.  As I like to say, you can't watch a YouTube video while driving. Or, you really shouldn't.
Audio itself is more intimate than video. Remember the heyday of local radio? Think about the morning show you listened to each morning. Remember the wisecracking DJ you heard on the way home? You felt like you knew him or her. They were a familiar voice in your car or at home, often a companion. There's a psychological bond there, and successful podcasters can achieve the same thing today.
Q: What's the advantage to having podcast subscribers?
Once listeners subscribe to your show, each new piece of content is automatically sent to them. They don't have to bookmark a page to return to a blog.  You don't have to hope Facebook's ever-changing algorithm will show them your post among a sea of political rants and cat memes.
Q: Can you make money podcasting?
A: Yes, but not right away. The more immediate benefit of podcasting is to create another touch point for your audience. If you could have a free billboard on the interstate, would you?  Yes, because you want to be were your audience and customers are. With 100+ million monthly podcast listeners, this is your chance. Podcasts are a great tool for brand awareness.
Some of the larger podcasts (with millions of downloads) such as The Daily and Pod Save America can get big national buys from companies like ZipRecruiter and Squarespace. You won't get to that level overnight. Once you establish yourself, you might be able to get a smaller sponsor in your city or in your area of expertise. The most effective type of podcast advertising comes from a traditional radio idea, the "live read" or "endorsement." A host reads about a product or talks about his or her own experience with it, and the authority in the voice and relationship with a listener can be leveraged for credibility and success.
Podcasting is forecast to be a $1 billion industry in 2021. Would you rather get in on a growing industry or play catch up?
What are some misconceptions about podcasts?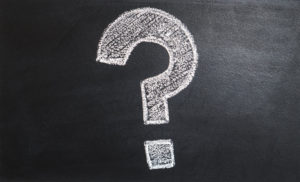 According to 2019's Edison Research's Infinite Dial Survey:
80% of people say "I don't have a podcast app."  Not true, as referenced above.
30% think podcasts are only educational. Truthfully, podcast run the gamut from true crime to audio drama.
50% think podcasts are too long. Some are as short as 10 or even 5 minutes.
47% think podcasts cost money. Again, most are free.
62% think podcasts use too much of their mobile data plans. Audio uses far less data than video. Many people download podcasts on their home or work Wi-Fi network then listen on-the-go.
What's the relationship between traditional radio and podcasting?
I was a local radio DJ from 2004-2017, working in Vermont, Detroit and New Orleans. Three major things happened during that time that handicapped radio.
Corporate Consolidation – From 1996-2008, several large companies bought the majority of radio stations in this country, leading to redundancies, layoffs, and homogenization of content. Also, these companies overpaid for these stations, leading to major cash flow issues as the economy slowed.
Voice Tracking – This was radio's dirty little secret for a long time. As technology improved, DJ's in one city could record a show that aired in another.  I saw both sides of this coin. My Detroit radio show was replaced by a woman in California who didn't know how to pronounce Michigan streets and towns. Conversely, from my New Orleans studio, I frequently did shows for Colorado Springs, Madison, Greenville and Detroit.  I could "sound" more local by skimming the websites of the local TV stations, but I wasn't physically there to experience the town.
Ratings System Changes – For a long time, we measured radio-listening on a diary-based system. Listeners wrote down which stations they listened to and how long. Technology improved, and the larger media markets moved to a "meter" system. Respondents would carry a "beeper" sized meter, and it would pick up radio stations. The new system showed detailed evidence of "tune-out" when DJ's talked too long. Soon we were told to "shut up and play the music," but this idea had two fatal flaws:

It made the generalization that listeners hated all DJ's. Actually, they would tune-out DJ's with weaker content. Management overlooked the idea that stronger disc jockeys would keep listeners around.
Being a jukebox with less personality was fine in the early days of the PPM's (Portable People Meters). Then, services like Pandora and Spotify came along. Audiences could create their own jukeboxes with their own music and radio had lost what differentiated itself – its personality.
Q: What does that mean for the future of podcasting?
A: Last July, the world's largest convention of podcasters came to Orlando at Podcast Movement. There were over 2,000 attendees. Every major radio company was also there. The "big boys" see the power and value of podcasts. They want to get involved, and they are now playing catch-up.
How can Jag in Detroit help my podcasting efforts?
My experience in radio has taught me about audio content. I create daily radio shows, edit audio and coach up-and-coming talent. A podcast with professional-grade audio content and production will help you stand above your competition. It will also provide an additional touch point with your audience. It will build loyalty among your clientele.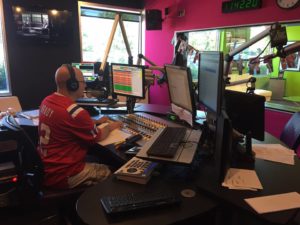 I offer three tiers of services:
Live Recording** and mobile production with a studio that I can bring to your office, coach you through the show, edit the audio, and set you up with a podcast host. From there we syndicate your show to the 6 top podcast apps and provide you with a shareable link (for e-blasts and social media) and an embeddable player for your website.  A non-tech savvy listener needs to only go to your website and click play.
Remote recording where I can "virtually" sit with you as the podcast is recorded.  Technology has evolved to the point where we can create a broadcast quality product using only a USB microphone, headphones, and Google Chrome.
Edit only – for those who create their own audio – send me your audio, I'll edit and mix it, and I'll send it back to you.
** Due to the current COVID-19 Pandemic, in-person recording sessions are unavailable until further notice.  Only remote recording and editing services are being offered.