Last month, iHeartMedia, the parent company of iHeartRadio, announced their latest venture, the first iHeartRadio Podcast Awards.
This could be a great thing for the podcasting industry. iHeart has a massive reach in terms of their radio stations and streams. Podcasting has been around for 15 years, but it's only recently caught fire.  This megaphone could prove very beneficial.
There should be no debate about terrestrial radio's interest in podcasting. The burning question is what iHeartMedia hopes to accomplish with their Podcast Awards. The company's track record with big events gives me pause.
Former iHeart Ventures:
I worked for iHeart (and its former incarnation, ClearChannel) 3 times.  The first iHeartRadio Music Festival was in 2011. I was working for the company in Detroit at the time. It seemed like a great idea – put an A-list group of artists together and send a hundreds of listeners to an amazing concert in Las Vegas.  There was a ton of buzz. Despite some technical issues, the show was successful.
Years later, ClearChannel rebranded themselves as iHeartMedia. They were attempting to shed the negative connotations associated with the ClearChannel name. They also wanted to capitalize on the app and the festival. This may have even been a bit too successful. I was then with the new company in New Orleans. My anecdotal evidence suggested that when people heard the term "iHeart" – they thought of a Vegas concert first, and an app and radio company second.
The iHeartRadio Music Festival reached it's 4th, 5th, and 6th years, and ticket sales dropped off.  However, corporate continued their mandates. Local stations had to spend disproportionate amounts of airtime promoting the event.  The company asked its employees to post about the show on social media. The show, though, had little social media buzz outside air personalities, artists, and festival attendees.  Stories emerged of CEO Bob Pittman chumming around with U2 backstage. Rumors of a giant boondoggle for iHeart VIPs and big-ticket clients subsisted.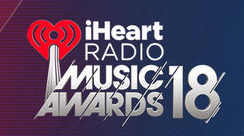 An even bigger fail was the iHeartRadio Music Awards, designed to compete with the Billboard Music Awards. Credit the company for trying to diversify its entertainment options, but nobody cared.  iHeartRadio corporate pushed its stations to promote the event, leaving less room for compelling content.  (For example, every plug I did for the show was a missed opportunity to talk about a Mardi Gras parade.) Program Directors like me groaned. We had to get creative to honor our corporate mandates without sacrificing the quality of our radio stations.
Conclusion:
Naturally, iHeartMedia set up the iHeartRadio Podcast Awards to benefit their parent company. They wouldn't do it, otherwise. But questions remain for Mr. Pittman and his team.
Are you actually going to raise the profile of an up-and-coming medium, or only your own company?
Are you seeking a legitimate content creation and distribution partnership?
Will you once again ask your stations and personalities to endlessly promote another major iHeart event, at the expense of their own compelling content?
Will you have an honest awards process, or will you only promote shows you have (or hope to have) a vested interest in?
Bob Pittman is a brilliant guy who has helped run everything from MTV to AOL in their heydays. He inherited an impossible situation with ClearChannel and its massive debt load, and his leadership team have worked hard to transform the company.  I have a number of friends that remain with the company. They are passionate, creative radio people.
Naturally, terrestrial radio has a much, much larger share of listening and revenue than the podcast industry. But in an on-demand world, they are trending down while podcasting is trending up. It's my hope that an honest partnership between the two industries can help the long-term viability of both.