The goal was simple.  Unplug and get away on a 7-day Western Caribbean cruise and escape the outside world for a week.  My wife and I had a few stressful months, culminating in the death of our dog January 2nd.   We just needed to catch our breath and unplug.  The struggle was indeed real.
I'm a small business owner, and I knew this would be tricky.  I told clients that I would be unavailable from January 24-February 1st.  Clients were great about this; everyone needs to get away and most people understand that.  Before leaving, I turned off notifications for every app on my phone except texts and emails.
Saturday afternoon, we boarded the Norwegian Escape and left the Port of Miami.   We cruised past Jay Z and Beyonce's yacht and watched the sun set behind us.   Despite my anxiety over unplugging, it felt good to go off the grid and disconnect.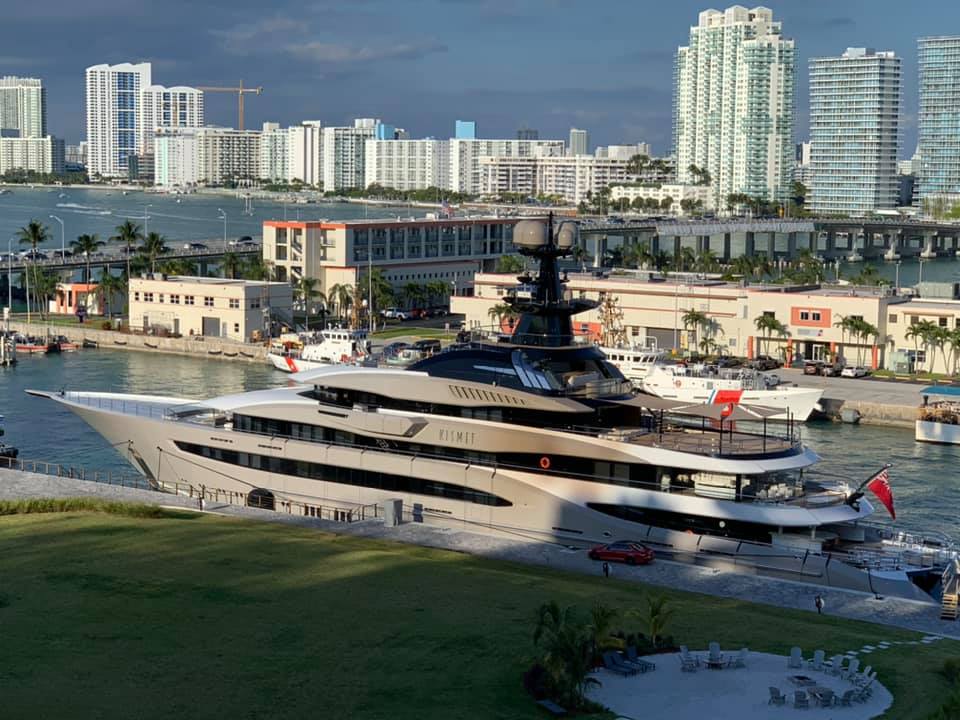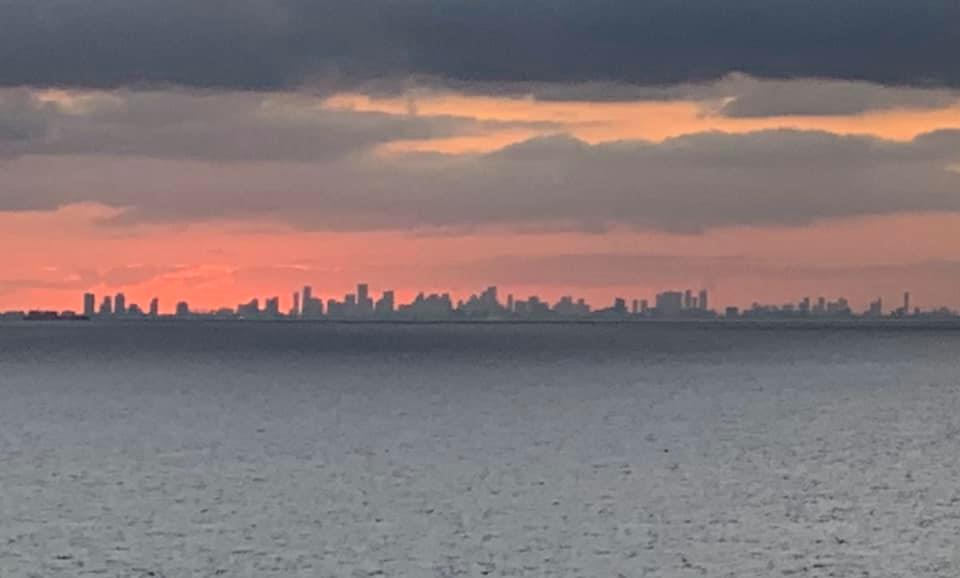 On Sunday, we spent the morning and early afternoon at Great Stirrup Cay, Norwegian's Bahamian island.  We got back on the ship and soon heard about the biggest news story of the week – the passing of Kobe Bryant.  I tried to get my head around what happened, and my wife told me our cruise package came with 250 minutes of WiFi for the week.  Before, I thought I wouldn't have access to the outside world, but now I knew I had it.  I went online to read the news, and soon I was also checking texts and emails.  It hadn't yet been 24 hours since Airplane Mode.
As is the case with many couples, my lack of discipline in unplugging is often a bone of contention.  I've become better at putting my phone away at the dinner table, but there's still plenty of room for improvement.  And on our first cruise (Alaska in 2016, before we were even engaged), there may have been a threat to throw my iPhone into the Pacific Ocean.
The struggle to unplug was about being available for clients. That's what I told myself.  I was looking at email, and I was making sure nothing was urgent. If I'm being honest though, this was also about ego and FOMO, or the "Fear of Missing Out."  I wanted to check Facebook, check my personal email, and download podcasts as they were released.  (Interestingly, The Daily is not available when outside the US.)
So I sneaked glances – when she napped, when she was in line at the buffet, when she was deep in a book.  What was scary was the muscle memory and habit of just opening Facebook on my phone, even when I wasn't connected.
In hindsight, I felt like a struck a decent balance.  Yes, I used 247 of the 250 minutes available to me.  When you average that out though, it's only about 30 minutes per day.  Also, some of that time is connecting and disconnecting.  I mostly used my phone as a watch, camera, and podcast player.   If I hadn't left my watch at home, I'd have left my phone in the room (I hope).
I texted my parents to advise them that we were not near the earthquake that week, and to wish my Dad a happy birthday Thursday.   But I admit I did chime in on a few group text threads too.
Yes, it would have been nice to completely disconnect.  My wife did, only checking texts once all week.  She read three whole books, but I managed to consume a full one myself.
In the end, the struggle to unplug had me balance my FOMO of the outside world with the ability to "live in the moment."  We enjoyed 80 degree water at Harvest Caye, and we saw Mayan ruins in Costa Maya.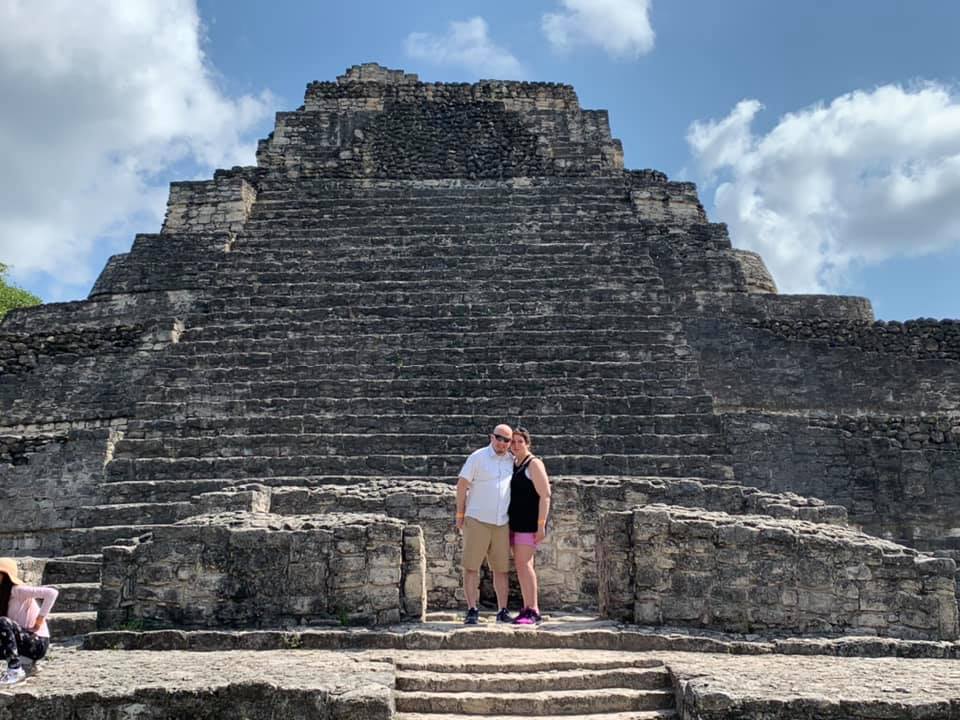 The highlight of the trip though, was the Honduran island of Roatan.  Thanks to my wife's great planning ability (and TripAdvisor) we booked a private tour through Rony's Tours – our driver Arnold was great.  We saw sloths, capuchin monkeys, beautiful views, and rum and chocolate factories.  Yes, I took pictures. But I did not open Facebook or email.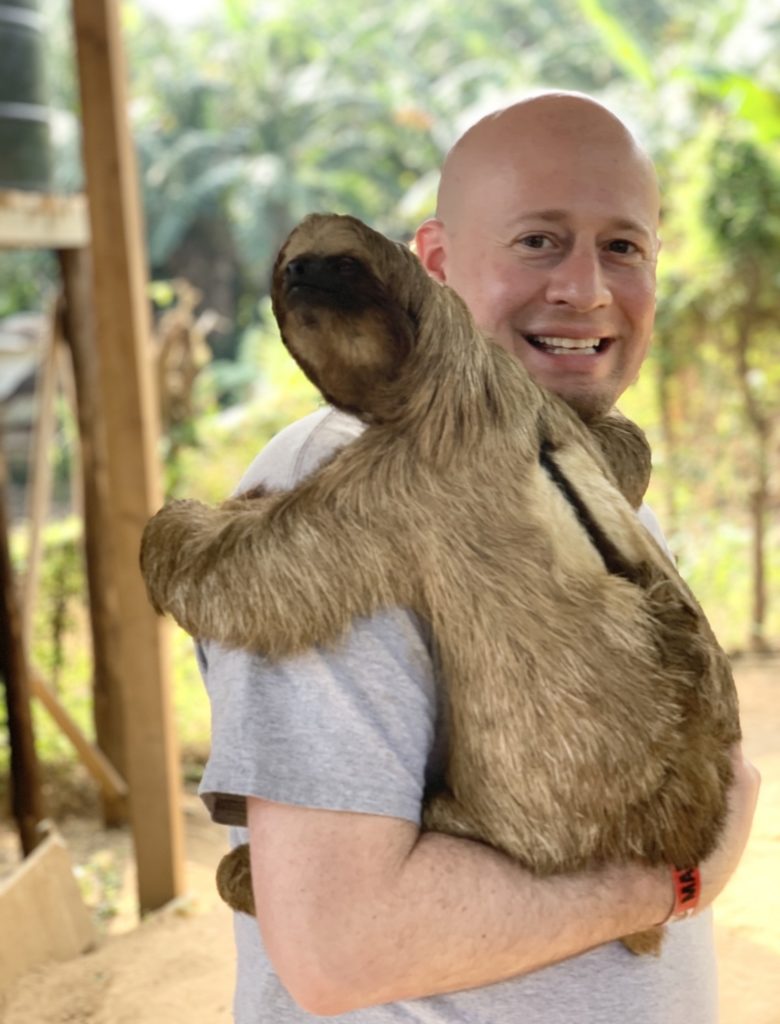 I began responding to emails and going back into "work mode" from Miami International Airport on Saturday.  Yes, I worked for an hour on Sunday before the Super Bowl.  But I love what I do.  I got the break I needed, and I'm excited to jump back in.